Florida is truly a favorite place. It is my happy place. It reminds me of wonderful warm starry nights, even in the middle of winter, and dare I say, Christmas! Ocean breezes and beautiful bright colors. Palm trees swaying in the soft breeze and beautiful flowers in all of their vibrant colors. Palm bark and fronds are quite plentiful. They fall off of the beautiful swaying palms so gracefully.
I love the unusual. Painting on Palm bark is truly something I have come to love to do. Our son had asked if I would paint something for his lanai. A majestic piece of bark was found to paint the above piece. When it has just fallen it is green and in a fairly tight roll. This piece was left to dry with a heavy weight on top of it to keep it as flat as possible.
The colors of old Florida are just magnificent. The above piece reminds of just that. It also reminds me of discovering the old Florida town of Matlacha. It is located on Pine Island in Lee County. If you have never been there it is worth the trip. Below is an example of some of the artwork and vibrant colors you will see in this little bit of old Florida.
It just makes me happy to see all of this wonderful color! When I was asked to paint something on the bark, I was thrilled to do so.
Alas, I must give up this piece, but not before taking some pics in our own happy place
.
Also, I have discovered a wonderful way to save my artwork as well as promote it a bit.
Take a peek at what Society 6 has available with my piece of paradise in Tropical Sherbet Old Florida!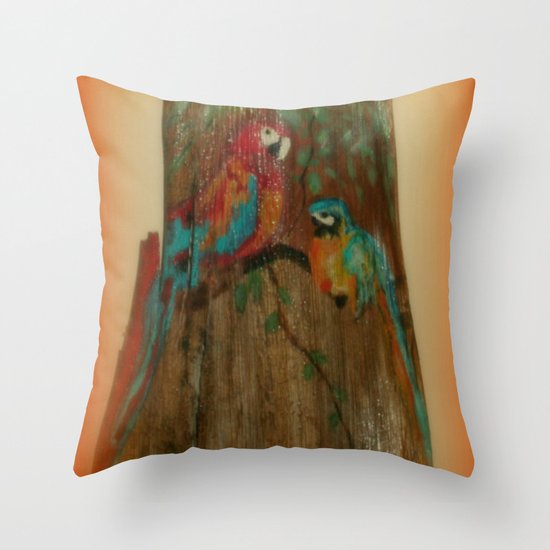 I am pretty sure a couple of these will most likely find their way to our own lanai!
You can see this piece of art here in case you would like a bit of Paradise in your own home.
Thanks so much for looking and have a wonderful, colorful, happy day!
Link Parties